Updates from
Strength Training Blueprints
---
Most recent videos and instructions for strength and fitness added to the members area community.
Free Access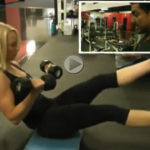 October 31, 2012 Leave a Comment
In this picture in picture video you will learn why this combination of modified bicep curls and leg kicks is a such a great workout for tightening the abs. … [More ...]

October 21, 2012 Leave a Comment
How to prepare baked french toast for a nutritous and great tasting breakfast that's fast and easy to prepare. It keeps in the fridge and is ready to warm and eat when you are rushed for time. Great for kids and adults. Watch it … [More ...]
Living the Fitness Dream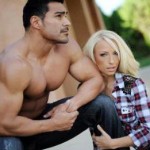 October 29, 2012 Leave a Comment
Between work, going to the gym, and coaching my fitness students I found time to get in a photo shoot with Brittany. It was fun, it's part of my fitness lifestyle and something I want to build on.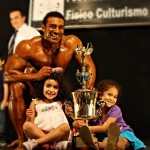 September 30, 2012 Leave a Comment
This past summer, a few days before the event, I flew down from Ohio to El Salvador to compete in the El Salvador Body Building Championships. And I ended up taking 1st place as national champion and the title Mr. El Salvador. Here are a few photos.
Coming Soon

September 27, 2012 Leave a Comment
Dennis gives a complete breakdown of how he trains one of his students. He shows step by step how to do the exercise correctly to make sure the student gets the fastest and most complete results and satisfaction possible from the time spent in the gym. … [More...]
Latest Member Updates

September 22, 2012 Leave a Comment
2 part video showing how to warm up and activate the muscles in the lower body and how it can make a difference when preparing for difficult exercises like the squat or dead lift. Video #1 – Getting activation of the right muscle groups. Video … [More...]

September 25, 2012 Leave a Comment
">Here's how to prepare a nutritous and great tasting baked egg omellete.  An excellent breakfast that is quick and easy to make and serve. Stick it in the fridge and heat and serve. Great for kids and adults any time. Get it here: … [More...]

September 22, 2012 1 Comment
Dennis interviews his long time friend, Marvin Phillips - a former track and football star and law school graduate. They share weird stories about what happened when they were younger and talk about the change for the better that has occured in the … [More ...]